At 2Clix we believe in making things as easy as possible, that's why the Pay As You Go IT Support solution has a simple 'minute pack' payment system.  Minutes can be purchased in advance to be used for our support services.  Pay As You Go IT Support offers your company Enterprise class computer, network and software support services at SME friendly prices without the hassle of a contract. Prepaid packs of minutes will give you full access to rapid response support, as and when you need it.
| Minutes | Price Per Minute | Total Per Hour |
| --- | --- | --- |
| 0-399 | £1.40 | £84 |
| 400-1000 | £1.25 | £75 |
| 1001-5000 | £1.10 | £66 |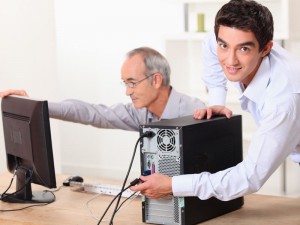 As a Pay As You Go client you will also get access to the entire range of smart managed services provided by us at 2Clix.
You will get access to the same enterprise class team of fully certified engineers and specialists as our contracted clients, but on your own terms. With 'a la carte' choices to build the perfect network and minute packs for support on demand Pay As You Go is the flexible, affordable, full service IT solution for your business.
'We break the blame game' and give you a one phone call solution to any problem so that you can get on with your business.
For more details call us on 02392 984666.