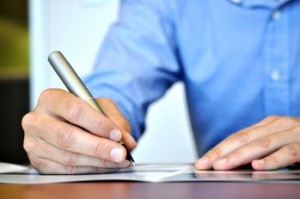 Denial is sometimes a useful coping strategy but sooner or later something serious is going to happen to your companies servers and data. There is a growing expectation on the part of customers and other stakeholders that suggests if you are not prepared then ignorance is not a valid excuse!
'We're OK, our IT is backed up every day!'
Let's be frank about it. You will be surprised how many company directors believe that their IT is the single most important element and that it is protected because they know that someone in the organisation carries out daily backups of their data. Backing up your data is of course key but it's a very small part of protecting your IT systems.
Organisations that have never tested a full recovery of their IT by simulating their existing systems were destroyed, stolen or inaccessible are really looking for trouble. You will be surprised how many organisations fail to recover their IT in an emergency even though they have taken data backups. And not carrying out such testing across your business processes is just as risky as not testing that you can recover your IT.
Don't be one of those organisations that runs the risk that you could lose all or a serious part of your business by failing to implement appropriate Business Continuity plans or failing to test that you can recover things.
Just Call us on 0845 508 3338 for more details and the information pack.