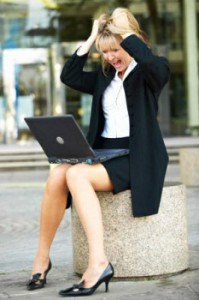 Managed Disaster Recovery means your company will:
Be up and running in hours, or even minutes, whatever has happened.
Be prepared for fire, theft, hackers, natural disaster and more.
Fulfil Sarbanes-Oxley, FSA, ISO17799 & ISO27001 requirements.
Enjoy total peace of mind to your customers and your owners.
Managed Data Recovery (MDR) provides a totally managed failover solution focussed on your data infrastructure. With MDR you can be sure the data and applications your customers and staff rely on will be up and running as soon as possible without the uncertainty of other data back-up methods. Add to that the 24/7 attention of 2Clix's team and you can be sure that when the day comes, you will be ready.
MDR is offered with a range of Service Level Agreements and software choices. While many companies direct you to their preferred partner or a software-only solution, we use a combination of software and 'human beings' to ensure best practice for your organisation every time.
Just Call us on 0845 508 3338 for more details and the information pack.