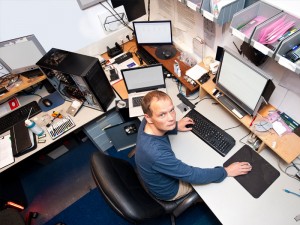 Hackers? Viruses? Worms? Trojans? Spyware? Forget about the lot of them with our 24x7 managed IT security service! It will let you track emails in and out of your business, and monitor the websites your staff are visiting. You choose the security features you want and well configure, install and manage the system, giving you round-the-clock protection. You pay a straightforward monthly or quarterly management fee, so even payment is simple.
24x7 Managed IT Security is not one-size-fits-all. So to make sure you get what you need, one of our security specialists will visit you to discuss your business and your IT, as well as the potential threats to it. We look at factors such as staff you have, the data you send and the way you communicate
Once your security system is up and running, we will monitor it 24 hours a day so that you can rest assured your business is always protected and any updates are applied the instant they are available.
Every six months we will give you a full security report and your account manager will meet with you to discuss how the service has been running, what new threats may lie over the horizon and what changes you may need to make in order to deal with them.
How do you know your security system is working? Every month we will send you a summary report showing the intrusion attempts and viruses that have been blocked, and providing detailed statistics of the internet, email and instant messaging activity across your business.
Just Call us on 0845 508 3338 for more details and the information pack.