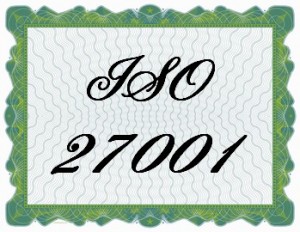 If you want to be setting the standard in private or public sector IT security, then you need ISO27001.
Certification isn't just a rubber-stamping exercise it brings you real benefits in improved data safety and customer confidence, and we can help you achieve it.
Plenty of companies out there offer ISO27001 services. But not all of them can claim to have successfully guided top businesses all the way through to certification. We, on the other hand, can cover any and all of the areas you need to make your certification drive a success, including:
Security policy implementation and design
Organisational information security
Asset management
Human resources security
Physical and environmental security
Communications and operations management
Access control
Security requirements of information systems
Information security incident management
Business continuity management
Compliance
Your business is unique. So it stands to reason that the way you get ISO27001 should be too. Well give you a pathway to certification that is made-to-measure for your organisation, people and processes.
Just Call us on 0845 508 3338 for more details and the information pack.