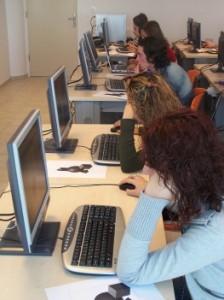 You may think your systems are secure, we'll put it to the test! Our security practice has the people, expertise and methods to simulate a full scale hack attack on your IT infrastructure. If we can breach your technology, we can patch the weaknesses to make sure nobody else gets through.
Our penetration testing methods are based on the internationally-recognised Open Source Security Testing Methodology Manual and Open Web Application Security Project standards. Starting with just your web site address or an employee's basic log in details, we will go through the following processes:
Network Reconnaissance
Building a picture of your companies' network, systems and services gives us an understanding of where your potential vulnerabilities may lie.
Penetration Attempts
Based on our reconnaissance, we will carry out a series of manual and automated attacks to probe every single area of potential weakness thoroughly and exhaustively.
Exploitation Measurement
If we can breach your security then we will tell you exactly how and where, as well as alerting you to what data has been exposed and what other areas we may have been able to gain access to.
A dedicated hacker won't throw up their arms and give up after a single attempt. Neither will we!
Just Call us on 0845 508 3338 for more details and the information pack.