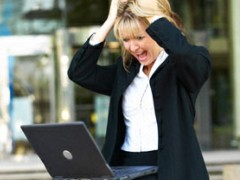 Disaster Recovery Planning: Insuring Business Continuity
2 Day Course

@ £198 Per Person Book Now
Develop an emergency plan that keeps your organisation moving forward.
You can prepare yourself and your company by attending this three-day seminar--an information-packed program that enables key decision makers to analyse, create and, perhaps, even upgrade their business contingency strategies. Learn how to put together a proven plan that's right for your business. We'll show you the best way to pinpoint vital information...evaluate key managers and "information carriers" in your organisation...and arrange alternatives for keeping your business operational under even the most trying circumstances.
Who should attend
All top-level decision-makers, long-range planners, contingency planners, risk managers, auditors, MIS directors, disaster recovery task force members...and anyone responsible for the safety and security of an organisation's employees, equipment, records and facilities. Also, team attendance is encouraged.
How You Will Benefit
Assess your company's current level of emergency readiness
Understand the benefits of an integrated, enterprise-wide recovery approach
Develop policies and procedures for responding to specific emergencies
Safeguard employees, equipment and sensitive information
What You Will Cover
Emergency management concepts
The planning process
Current capabilities: Where do you stand now?
Emergency preparedness and response
Business impact analysis
Technology and security issues
Activating the business recovery plan and team
Training and testing: Developing an on-going program
Human factors and crisis communication
Support and assistance for business recovery managers