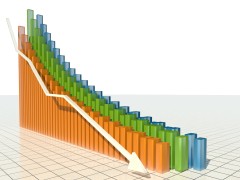 Managing IT Costs Workshop
1 Day Course

@ £99 Per Person Book Now
Keep IT expenses down and productivity up!
Like most IT directors and managers today, you have to demonstrate a clear return on IT investments, as well as manage the day-to-day costs of your department. After this course you will confidently navigate the financial work of budgets, cost accounting, ROI and NPV, as well as employ a tool kit of IT cost management techniques.
Who should attend
IT directors and managers with up to eight years of experience, including those who manage network/systems, help-desks, projects or databases…as well as finance personnel (e.g., controllers) who oversee and/or manage the IT budget.
How You Will Benefit
Effectively develop, maintain and manage the IT budget
Understand and learn how to apply the fundamentals of finance
Identify cost reduction opportunities
Avoid needless spending: prioritise and allocate IT resources based on financial analysis
Communicate effectively with finance staff
Understand the impact that buying or selling IT equipment or services will have on your financial objectives
What You Will Cover
Core concepts of finance: a financial perspective for the IT professional
Understanding "total cost of ownership" or life cycle costs
Developing, selling and monitoring the IT budget
Diagnostic-based approaches using IT metrics and organisational benchmarks
Tactical ways to reduce IT costs
Effective procurement methods for IT services
Outsourcing costs vs. risk vs. pursuit of core competencies