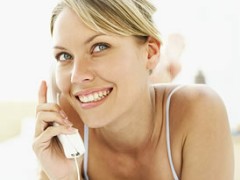 Effective Telephone Skills & Customer Care
1 Day Course

@ £99 Per Person Book Now
Course Description
This is a one day workshop for all staff who interact with customers regularly over the telephone. The programme will highlight how to build rapport with customers through effective communication and how to meet and exceed customers' expectations and move them up the loyalty ladder to be advocates of your business.
The focus on the day is that "good service is good selling" and not two separate functions in their department. Participants will develop existing skills and start to take a proactive approach to sales - whilst still keeping customer care as the main focus.
Upon Completion Of This Course You Will
Have developed a profile of your main type of customers and their needs
Identify how to meet and exceed these customers expectations
Be aware of how they are communicating with their customers and identify barriers to successful communication
Be able to use list moments of truth for your customers using the service cycle, by putting themselves into the customers shoes
List the four main selling styles and demonstrate the 5 stages of the sales process
Course Methodology
The trainer's role is that of facilitator; each concept will be introduced and participants will develop through brainstorming, workshops, exercises and role-plays. There will be feedback sessions from the trainer and the group after each module. The emphasis for the participant will be participation, all programme content generated on the day will be relevant to the participants and they will be encouraged to bring this material back to the workplace to utilise immediately and going forward.
Programme Outline
Communication
Profiling your customers
Building rapport
Video presentation - the outbound call
The cycle of service
Service is selling
Who Should Attend?
Anyone who is dealing with customers over the telephone and wants to enhance their customer service skills and overall professionalism.